My Mother....
16 x 20 inch silver print with 100 diamonds and 32 pearls. -2016. PRIVATE COLLECTION
GO WEST
photos, mirrors and azurite. PRIVATE COLLECTION
The Infinite Landscape (Opal)
Country
Digital photos, semi-precious stone on mirror, white felt and wood support. -2017. PRIVATE COLLECTION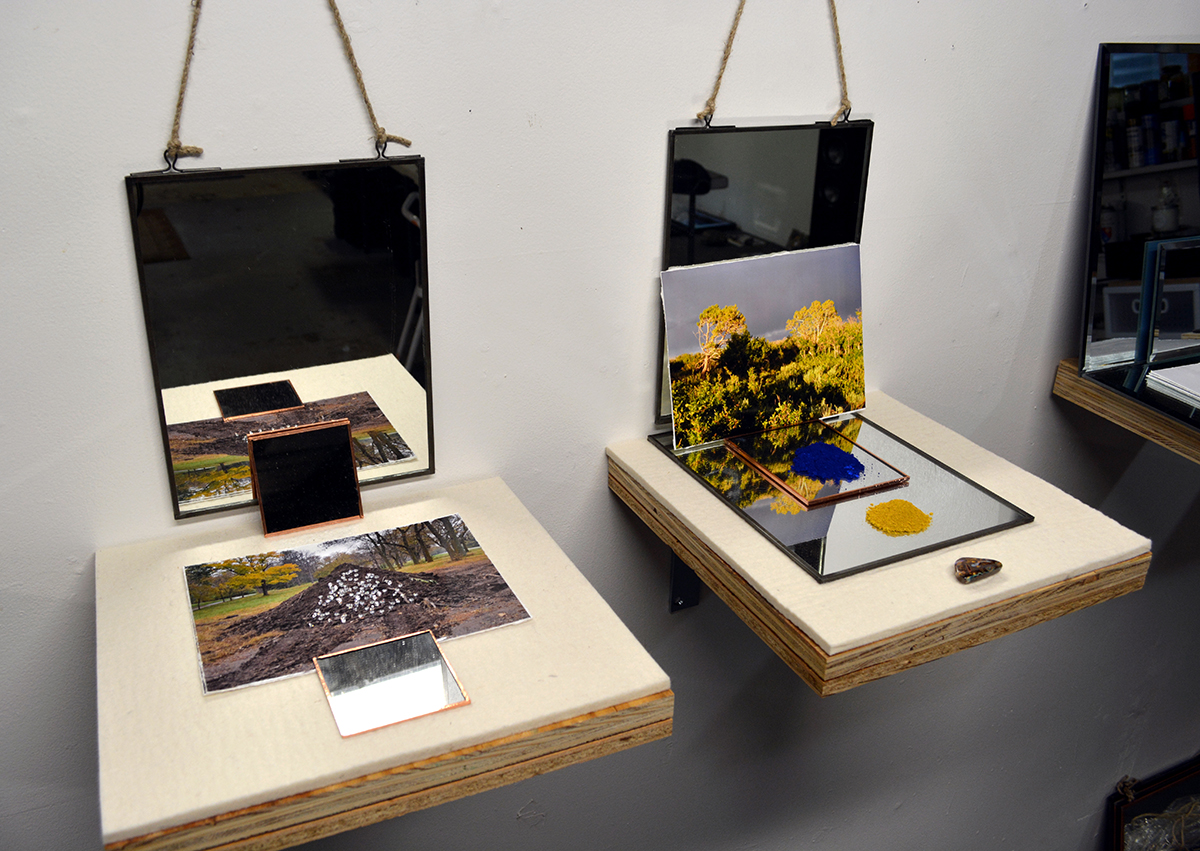 Blue Nebraska
Mesa Verde
Mesa Verde (close-up)
Terlingua (Texas Love)
Plug-In Plug
collection of Marie Kisling & Anthony Slattery.
1955
Dirt & Diamonds
Dirt & Diamonds (close-up)
10 Infinite Landscapes
"I Live In My Own World Now and I'm Happy Here" install photo at Iron Tail Gallery, Lincoln, NE. Sept-Oct. 2017.
Glacier & Opal & Lava Rock
Black Cadillac with Diamonds
Road Magic (copal)
Infinite Landscapes